Business in and with Japan!!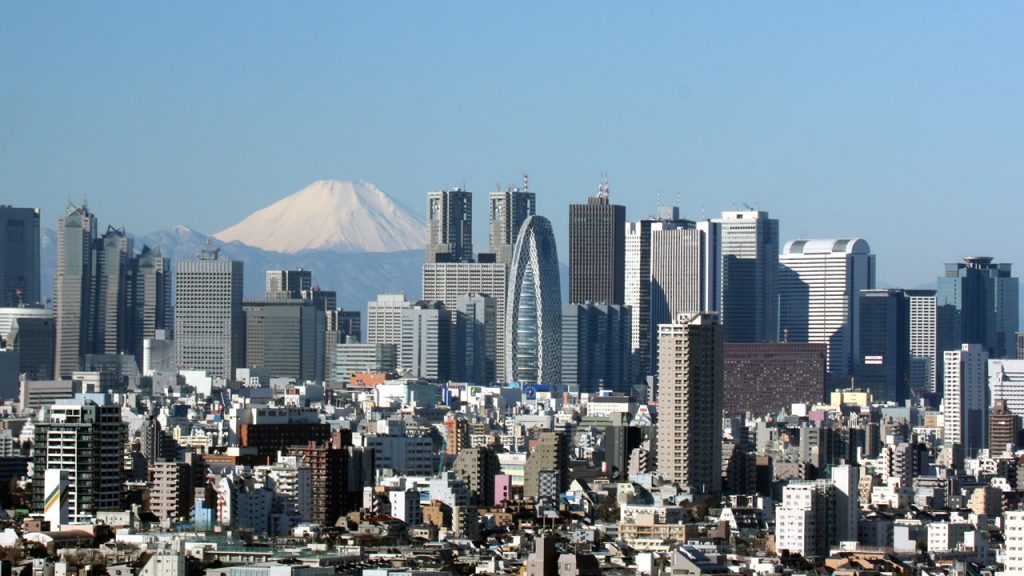 Japan is world's third largest market. With 125 million people it's a large and important country.
World's third largest GDP, Japan represents about 10% of the world's economy

25% of the world's high-tech products are made in Japan, 30% of all cars are made by Japanese brands

Japan's top 8 electronics makers' annual revenues are about as large as the economy of The Netherlands

Japan's smart phone games sector is the world's largest in terms of cash revenues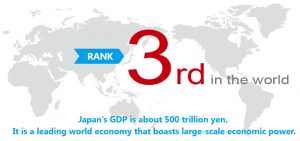 Japan is an innovation power house – many recent global technology revolutions started in Japan:
The global mobile internet revolution started February 22, 1999 in Japan with Docomo's i-Mode

Mobile payments and electronic money many years earlier than elsewhere

The global solid state lighting revolution started in Japan with the invention of GaN LEDs by Shuji Nakamura

Bullet trains, worlds unique wash-let, eCom/Retail, Animation, automotive, electronics, gaming, robotics, automation, blockchain and recently many new startups coming up with innovative ideas
It`s not easy to Break-in
Japanese customers can be very demanding, and often have quite different tastes and needs than Western customers.
Because of Japan's size, substantial investments are necessary, and therefore the inherent risks are also large: you either win big, or lose
Japan has many very strong local companies. As an example, eBay lost in Japan against local competition and withdrew from Japan. Japanese companies also will not usually welcome a new competitor, but develop strategies to compete hard against new entrants (Ex: Airbnb). In technology business many western company work together with local companies who are most trusted in Japan, foreign companies are not much entertained unless you have local friends.
Management methods and the actual managers at headquarters in US and EU and for that matter any other country have many achievements elsewhere. However, Western managers and Western management teams are ill prepared to succeed in Japan. They need to unlearn their ways or work with people who know the Japanese way
There is no other advanced industrial country with so little foreign investment.
Very few Japanese people (less than 3% – 5%) speak good English
Traditionally financial conglomerates dominated the traditional large industry.
It's a very bureaucratic country in many ways, with a dense network of regulations, permissions, certifications, procedures, offices and authorities with approval procedures for many things, which don't need approval in UK or US.
Relationships are important in every country, and even more so in a "high context" country as Japan. You need to build relationships, take care of your relationships, understand why and with whom you build relationships, and avoid certain kind of relationships.
This is changing
Foreign investment increasing
More taking up on English
Old Zaibatsu/Keiretsu structure is now gradually breaking down
Ease of business initiative in place
Japan is becoming alternative market to North America
Companies investing especially in product development due to strict quality demands. Product developed meeting Japanese quality expectations are the best in the world
Japan Venture Research, privately owned Japanese startups raised a record US$2.5 billion in 2017, compared to US$579 million in 2012. Its growing further
Japan has the world's eleventh largest population, making it an attractive country for international players to expand their market.
Ranked as one of the top countries for entrepreneurship, as the country provides easy access to capital and well-developed infrastructure among others.
Japan's government has been coming up with several initiatives to foster a more vibrant startup scene and to cultivate entrepreneurship in the society. The Ministry of Economy, Trade and Industry (METI) and the Japan External Trade Organization (JETRO) created a "one-stop shop" at Tokyo for foreign investors.
About 86% of 197 foreign companies seethe massive size of the market as an advantage of Japan.
Source: JETRO Invest Japan Report 2016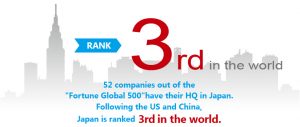 Source: Fortune, " Fortune Global 500 2016"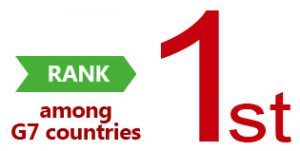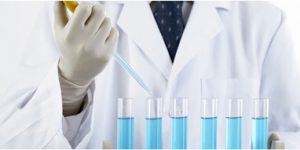 Want to know more, thinking of Japan, contact startupgateway@indojapanpulse.com
IndoJapanPulse Startup Gateway offerings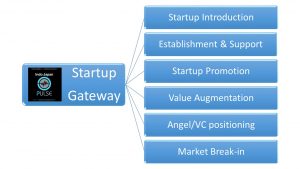 Want to introduce startup, submit information here
Leave a Reply to IndoJapanPulse

Please look at footer of website for
Disclaimer
and
Privacy Policy
.