Weekly Japanese Proverb (KotoWaza) #12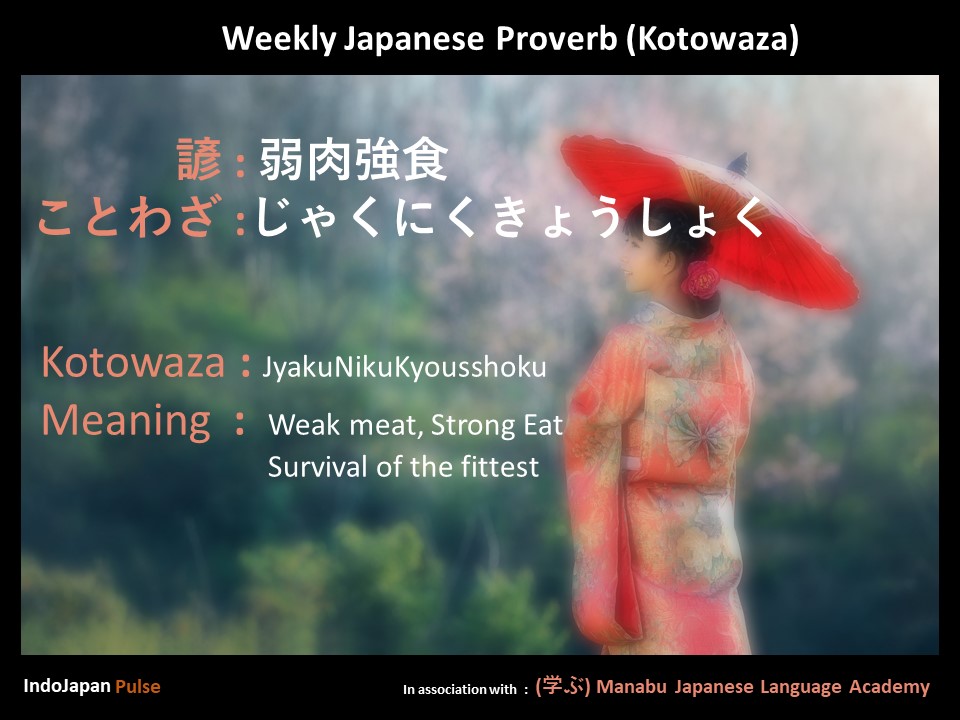 Kotawaza:
Like Hindi or any other language in India, Japanese is also language filled with a ton of Kotowaza or, which means "proverbs". There are variations of it like "Yojijukugo" 四字熟語  (よじじゅくご) or, which in Japanese, means  "four character idiom", whereas others are expressions.
Proverbs as a way to understand the culture better & communication:
Proverbs indicate the way of life, the mindset of people in whose language they are written and it reflects the culture too. In this weekly series, IndoJapanPulse in association with Manabu Japanese Language Acadamy will bring weekly Kotowazas in simplest forms so that we get insights into Japanese culture. Also when you hear or use it, it has the potential to take your Japanese communication to next level. Normally it is learnt by Intermediate to advance levels of Japanese, but if approached in this manner, a student in any level of his/her Japanese will be able to grasp the meaning and use it.
Contributed by our JLT Platform member
Swapna Sensei, Manabu Japanese Language Academy
IndoJapanPulse
If you want to contribute to the community in some way and be part of IndoJapanPulse Platform,
please feel free to reach us at contact@indojapanpulse.com
Leave a Reply to IndoJapanPulse

Please look at footer of website for
Disclaimer
and
Privacy Policy
.