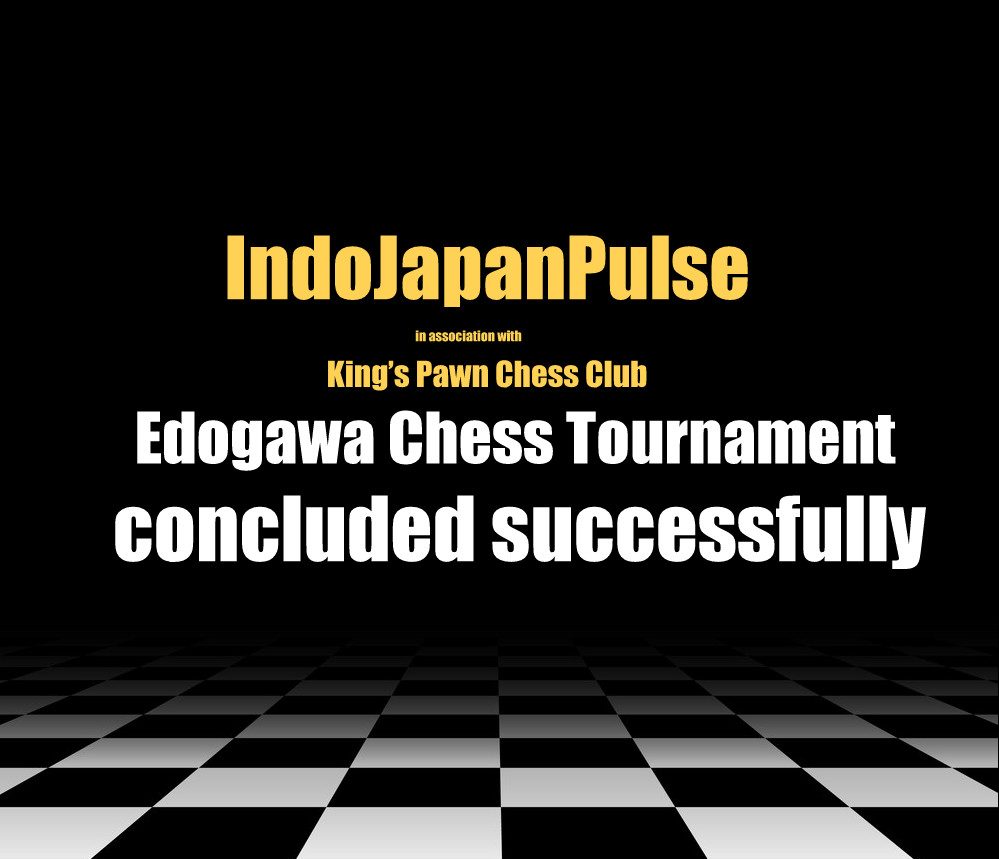 On 3rd Feb, 2019, Sunday, IndoJapanPulse organized the first Of its kind chess tournament, Edogawa Chess Tournament (Winter 2019) for kids under 15 years of age at Funabori Community Hall and it concluded successfully.
The trigger of the event was feedback from community members on our portal and Facebook page for such kind of sports tournament, IndoJapanPulse initiated the tournament in association with King's Pawn Chess Club. Also,  TICC actively participated along with their few players.
The event started with an explanation of the core team (Ashish Deo, Saurabh Ambekar, Prem Keswani, Vishal), the flow of events & general rules to be followed in the chess tournament.
The kids and parents were eager to see how the tournament unfolds. The tournament had 5 rounds and kids got chance to play each round.
The games started with introducing to each other, shaking hands and then dived into the games with the clock ticking.
During the game, kids were excited, sometimes tensed and nail-biting, thinking deep on their next moves. The kids thoroughly enjoyed and Parents appeared to be satisfied and were praise for the platform. One of the parents said, "There are different sports tournaments like Badminton, Cricket and other, but bringing chess also as one of it is really helpful for kids who have interest in such sport". Parent of Yugen and Sayak also were kind to share the background of preparation of their kid Yugen and Sayak respectively. (Refer video to feel the vibes of the tournament)
Winners of the tournament were as follows:
Trophy Winners:
1st Prize winner
Yugen Padhye
(His Dad (interview in the video) introduced him to chess and then Yugen himself refers internet for learning and online practice
His dad refereed to a website too where Yugen plays and competes online https://www.chesskid.com/. No club background)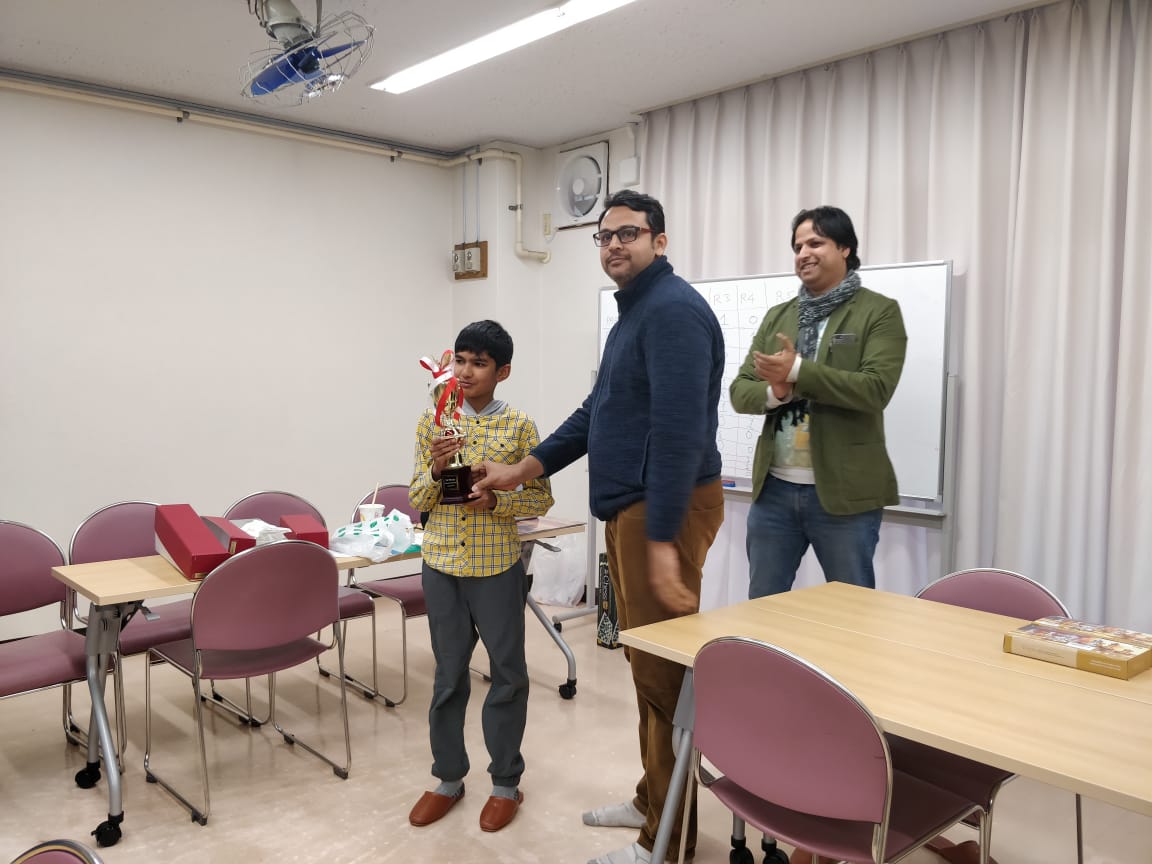 2nd Prize winner
Sayak Roy Chowdhury
(Sayak got introduced to this game from his grandfather and coach in India. Refer interview of her mother in the interview. No club background)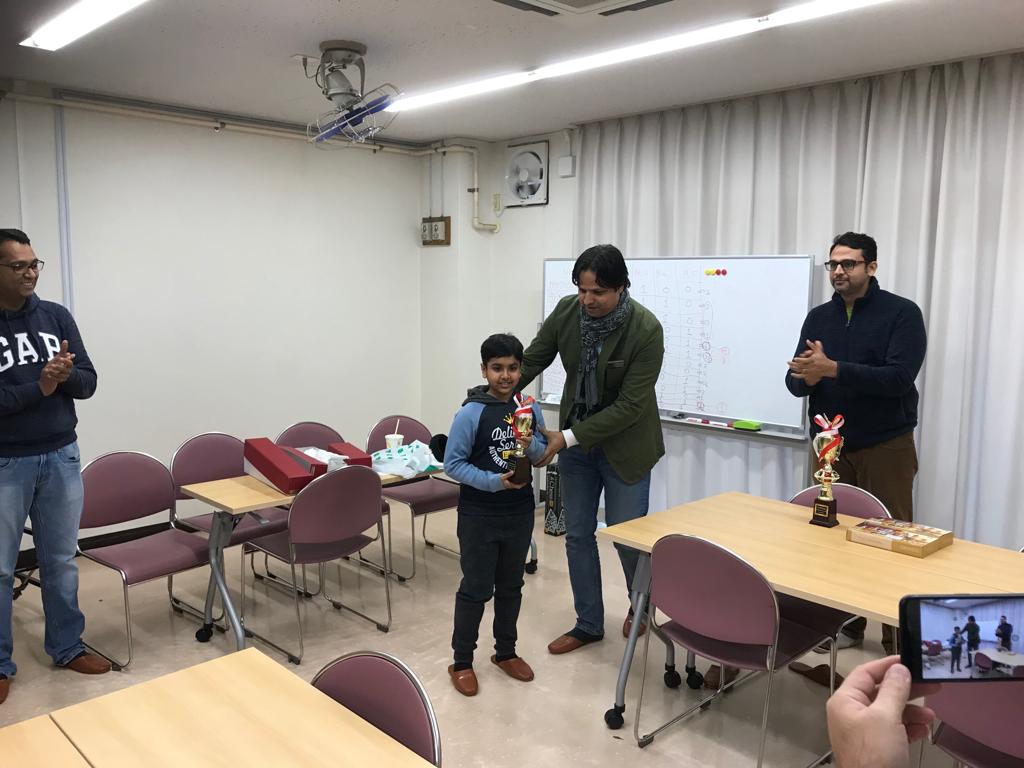 3rd Prize winner
Aviral Agarwal
(Aviral`s dad is a chess enthusiast and is mostly trained in the home. When he heard the competition is just on the ground floor of the same building, he didn`t lose a single minute to participate. No club background that we are aware of)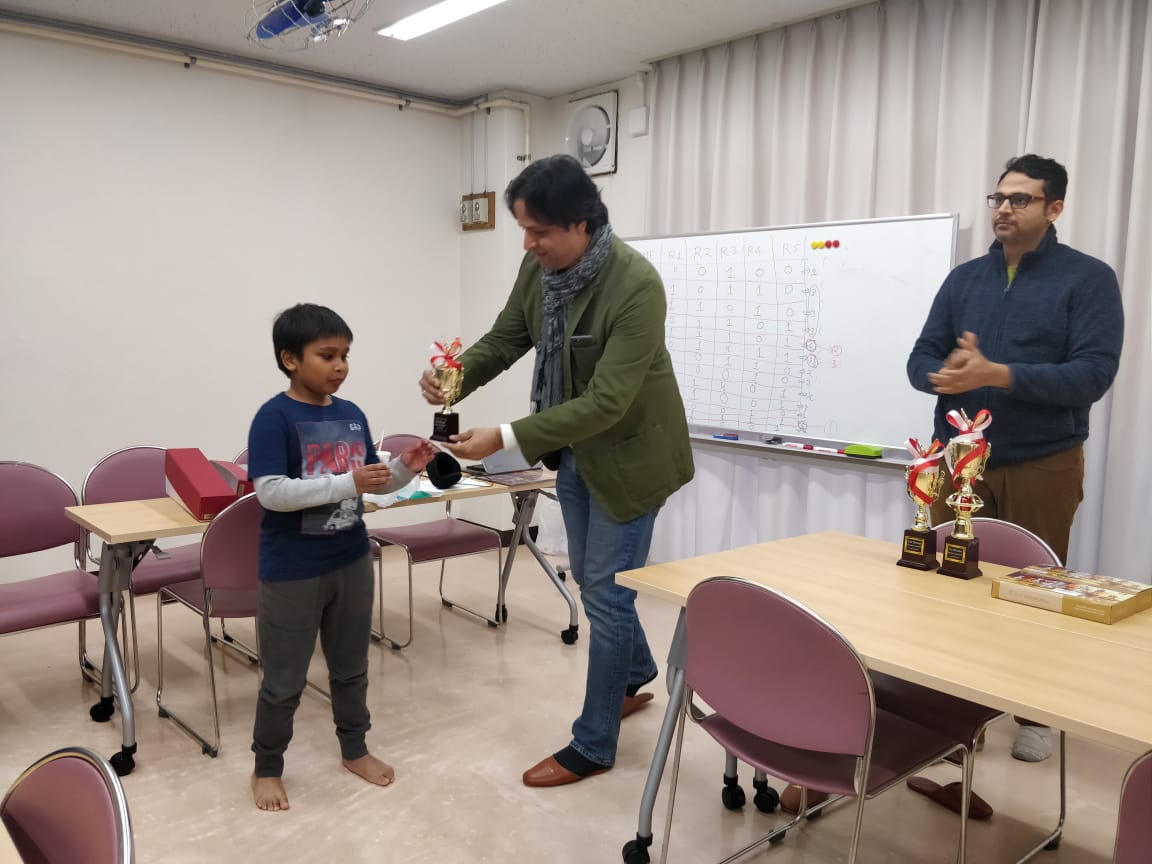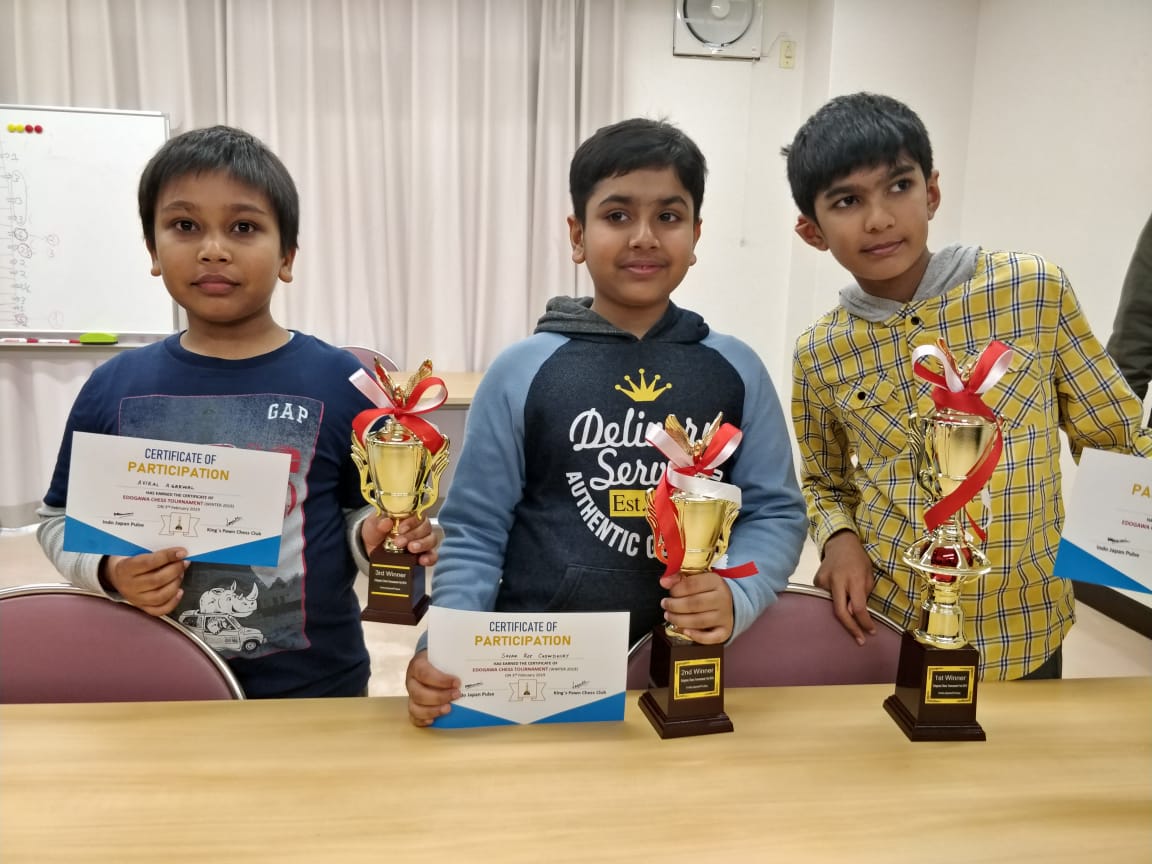 Special Prize winners 
The Fighter award
Sanika Jogalekar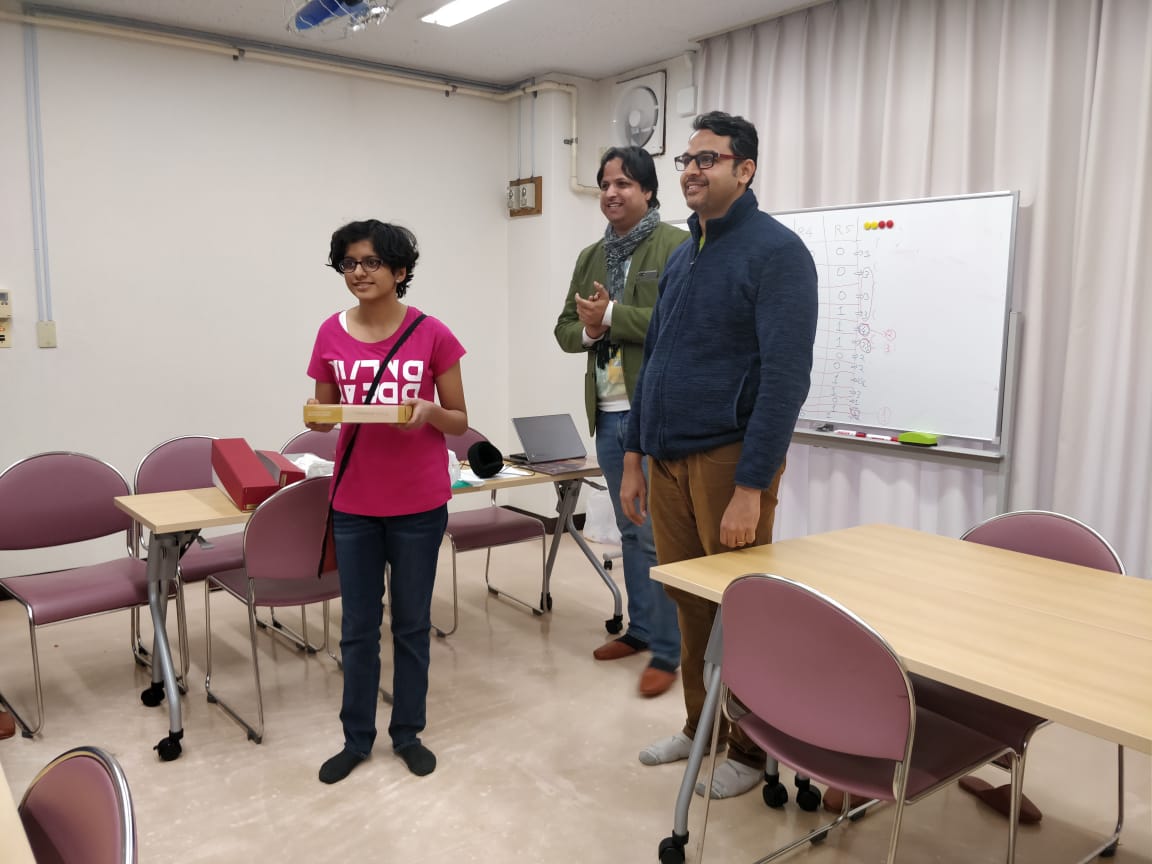 Youngest player award
Parthavi Mandhadi (Age: 6 years)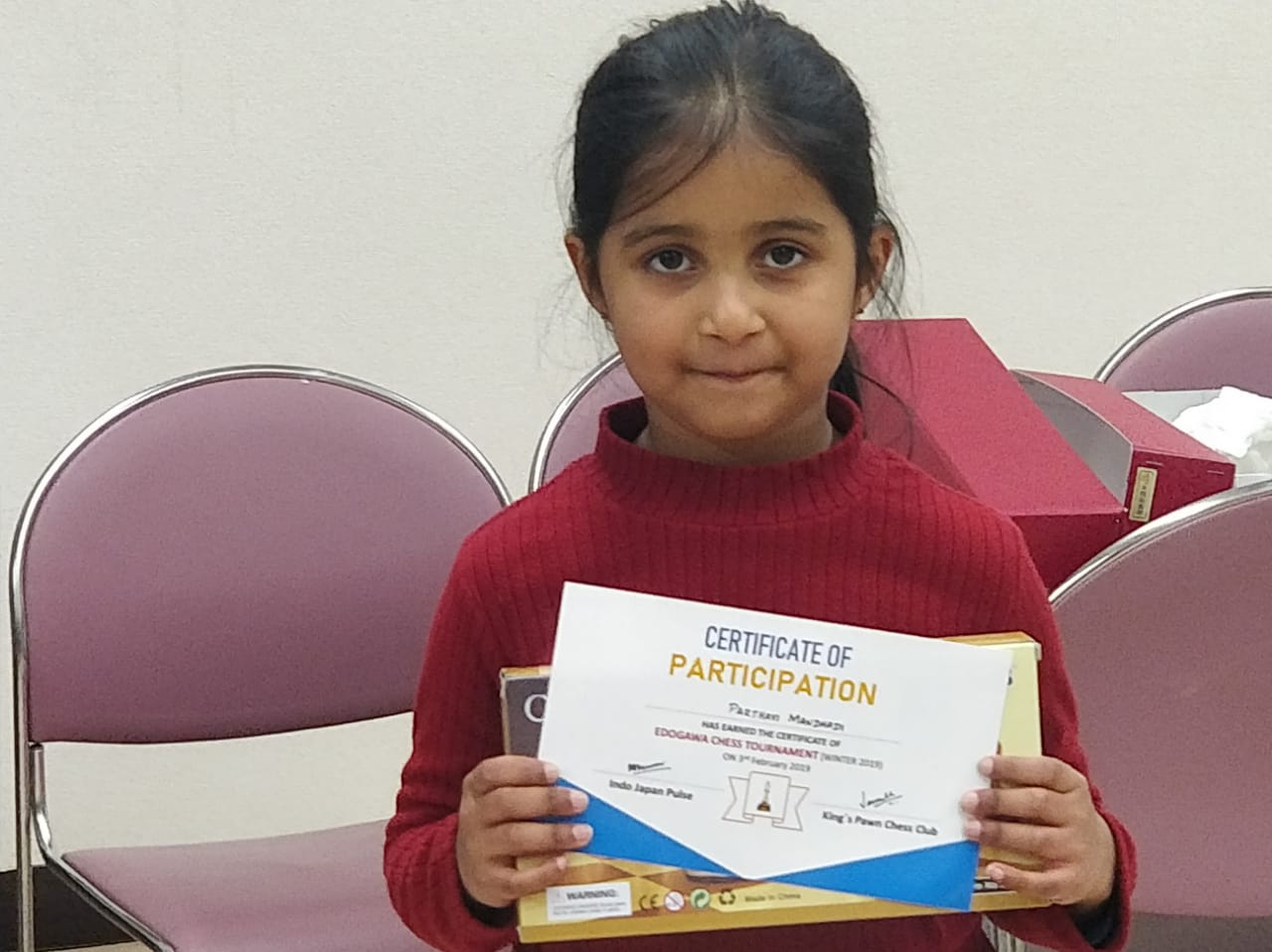 All participants earned successful participation certificates and it was amazing to see the participation.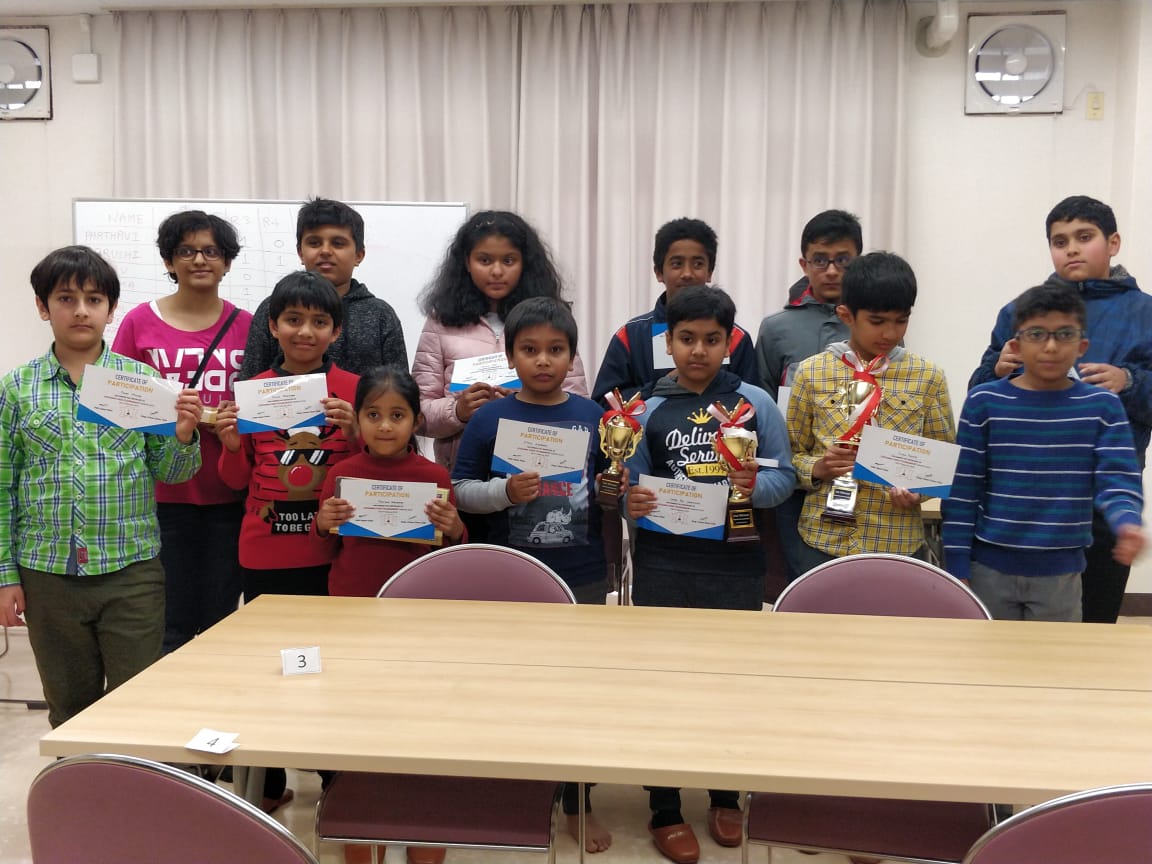 A big thank you to parents who introduced their kids to this great game of chess which makes them think harder about each move and giving them a new sports avenue in Japan.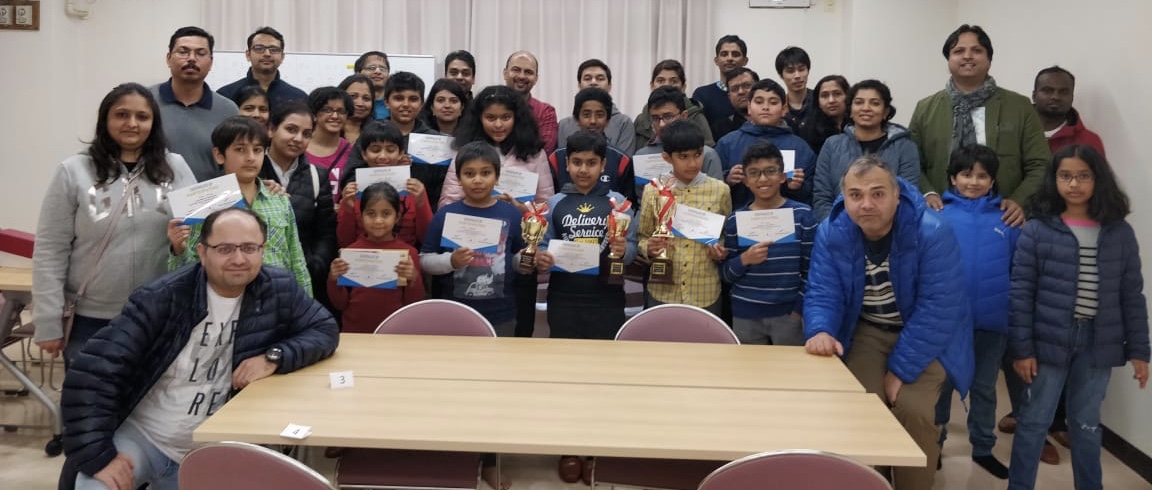 IndoJapanPulse plans to have similar chess tournament in future too. Parents gave feedback of having such event quarterly and we strive to fulfill the needs of the community within our own strength in future too.
There would be tournament from other clubs like King's Pawn Chess-club and TICC(Feb 23rd for under 18 and open tournament in March) too which we would share it transparently with the whole communities so that there are more similar platforms and everyone gets an opportunity to participate.
For more contact drop a mail or message to us at IndoJapanPulse and we would love to hear what you have to say about the event along with future improvements you might want to see.
Thanks again to the Parents, Kids, and teams we associated with.