THINKSMART IT SOLUTIONS PVT LTD

IndoJapanPulse, under Startup Gateway  initiative, introduces THINKSMART IT SOLUTIONS PVT LTD, an IT Services company Focused on Japan Geography . ThinkSmart having  Team of about 60 Engineers working on Various Technologies like Blockchain , IOT, AI etc.
Product/Services:
Mainly focused on Outsourced Product Development and Helping to build Offshore Development centers for Companies in Japan, USA etc. ThinkSmart also have Vertical Specific solutions as below
1. Mysmartcheckin– A Solution for automation of check in & checkout Process for Hotels. http://www.mysmartcheckin.com
2. SATRobot – A Telecom Vertical solution for automation of handling trouble tickets for Leased line Internet connections.
3.Weld-Xamain– A visual Inspection solution for automating the process of quality checks done analyzing X-ray
Customer Value:
An outsourced Product Development company and Help Start-ups to build their Products at about 50% lower cost using the Software talent pool in India. ThinkSmart having a Talent of pool of bilingual Resources in Technologies like AI, Blockchain , IOT etc which can help customers to build their products with high quality and lower cost. ThinkSmart having in depth knowledge in the telecom, manufacturing and hospitality can be utilized for building innovative solutions for our customers.
About Team: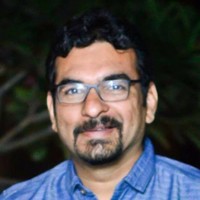 Nilesh Bhattad, Nilesh is Founder and CEO of ThinkSmart. He guides the overall strategic direction of the company. Nilesh is passionate about the latest technology trends offered by the cloud platforms and Big Data Analytics. Prior to forming ThinkSmart, Nilesh served in various organizations like Cygnus, Infosys and NTTDATA.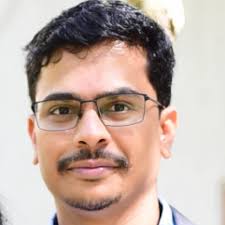 Sagar Patil , Sagar is Founder and Chairman of ThinkSmart. He is responsible for managing Company's strategy and growth as provider of consulting, information technology and outsourcing services. He handled several critical projects independently. His Japanese language skills are valuable for customer relationship management as well as growing business in Japan.
Website: http://thinksmartsoft.com
Office Address: 114, citi center, hinjewadi Phase 1, Pune, Maharashtra, 411057, India
Digital Connect: Facebook, Twitter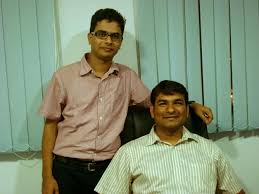 To connect with ThinkSmart IT Solution email us at startupgateway@indojapanpulse.com
Startup interested in showcasing at IndoJapanPulse Startup Gateway can submit information on following link
Leave a Reply to IndoJapanPulse

Please look at footer of website for
Disclaimer
and
Privacy Policy
.