Emperor declares abdication; thanks people for support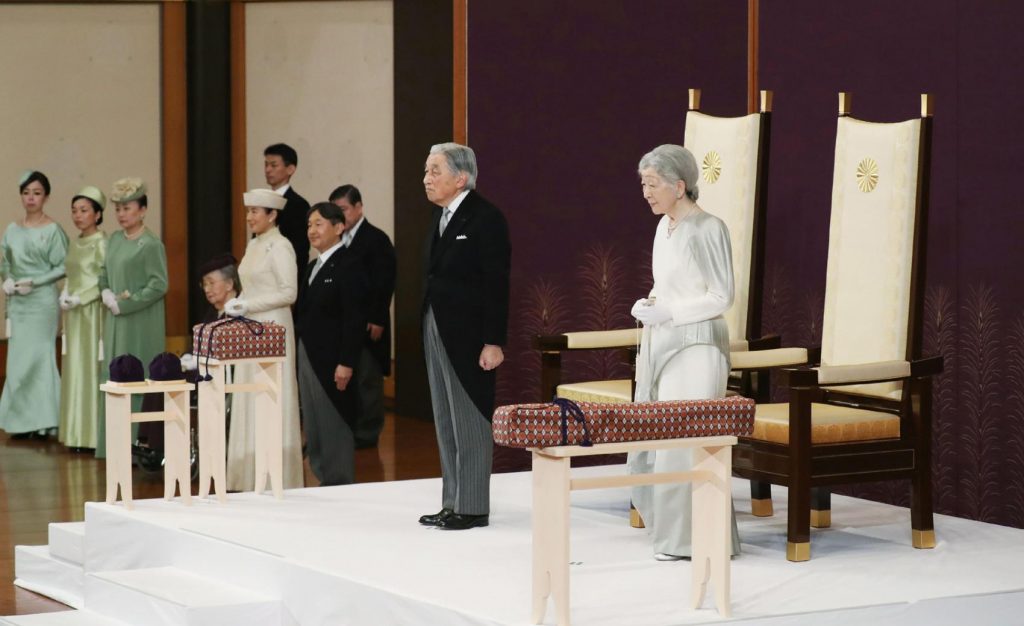 "I have performed my duties as the emperor with a deep sense of trust in and respect for the people, and I consider myself most fortunate to have been able to do so," the 85-year-old emperor, who will become the first Japanese monarch to abdicate in 202 years, said in his final speech at the Imperial Palace.
He will formally step down at midnight Tuesday and no longer engage in official duties. His elder son, Crown Prince Naruhito, 59, will accede to the throne the following day.
When performing important rituals, a Japanese emperor dons a costume called Korozen no goho that dates back to the ninth century.
In modern Japan, an era name, or gengo, is used for the length of an emperor's reign. The new era name, Reiwa, which the government translates as "beautiful harmony," will be the 248th.
The Heisei era, meaning "achieving peace," commenced on Jan 8, 1989, the day after Emperor Hirohito, posthumously known as Emperor Showa, died.
It was a period of peace with the country not involved in any wars, but it also saw decades of economic stagnation and numerous devastating natural disasters, including the massive 2011 earthquake and ensuing tsunami in northeastern Japan that triggered the Fukushima Daiichi nuclear crisis.
Details in the post along with emperor's remarks
https://japantoday.com/category/national/Emperor-declares-abdication-thanks-people-for-support
Leave a Reply to IndoJapanPulse

Please look at footer of website for
Disclaimer
and
Privacy Policy
.