Japan in celebratory mood as Reiwa era begins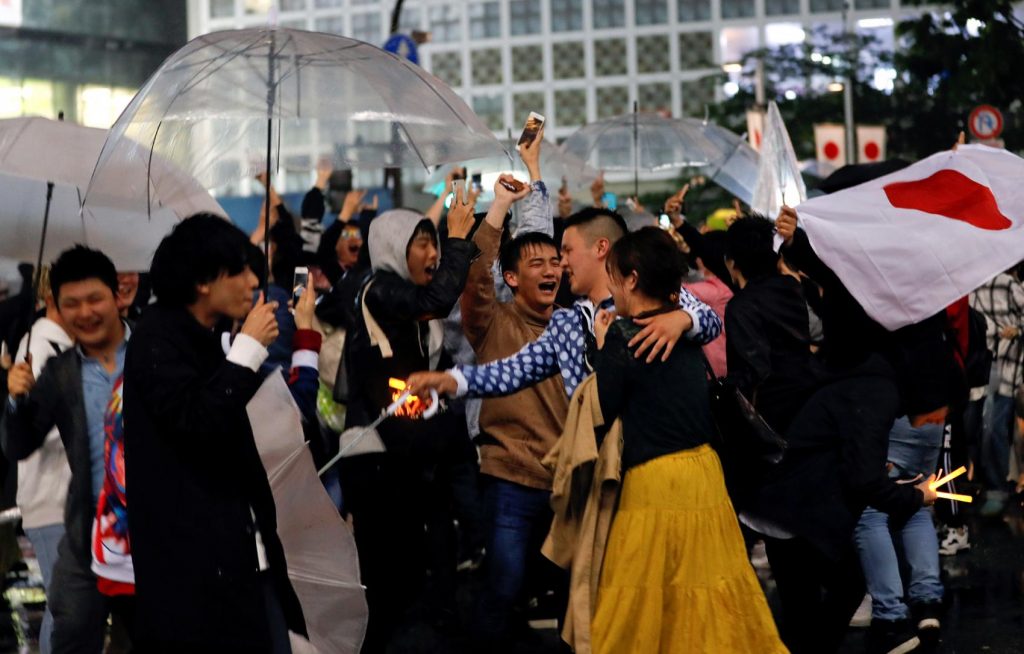 Some Japanese couples got married at midnight, when the era name changes from Heisei, or "achieving peace" to Reiwa, meaning "beautiful harmony."
"We want to shape an era in which more and more people can hold their heads up when they walk," said Egawa, wearing a Reiwa T-shirt.
Social media was abuzz with the first change of an era name in three decades. Instagram users uploaded photos of themselves holding up a board with the two Chinese characters symbolizing the new era as Chief Cabinet Secretary Yoshihide Suga, often dubbed "Uncle Reiwa" by young people, did when he unveiled it on April 1.
On Twitter, one user said, "I became tearful" when Emperor Akihito delivered his last words at his abdication ceremony on Tuesday, while others expressed their gratitude.
Some users, however, took a more cool-headed attitude, with one saying the era name will "not change everyday life drastically."
More in the link below:
https://japantoday.com/category/national/Japan-in-celebratory-mood-as-Reiwa-era-begins
Leave a Reply to IndoJapanPulse

Please look at footer of website for
Disclaimer
and
Privacy Policy
.